It is that time of the year in the northern hemisphere! What time, you might ask? Graduation time.

And what way to best remember formative years in our life that with a handmade teddy bear that also shows off the activities that we participated in and thrived at.

This teddy bear was created for a graduate from a school in Pennsylvania that has red and black as their coloring. The young lady was active in track running and liked to play the clarinet.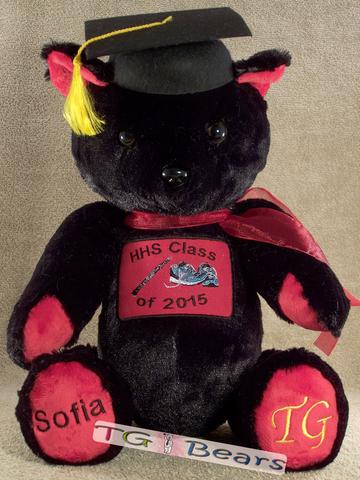 The bear was presented to her at her graduation ceremony and I was told that she loved it.
---
---