Christmas is the time of the year where I get a number of special requests. This year I was asked to make bears wearing the whole Armor of God as per the Scripture in Ephesians 6. There was to be a bear for a boy in the cappucino fur and one for a girl in the soft pink fur. Here are the warriors.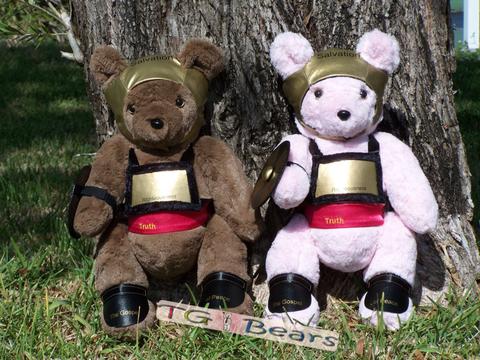 Taking a closer look, we have the loins gird with Truth and the breastplate of Righteousness.
The helmet of Salvation.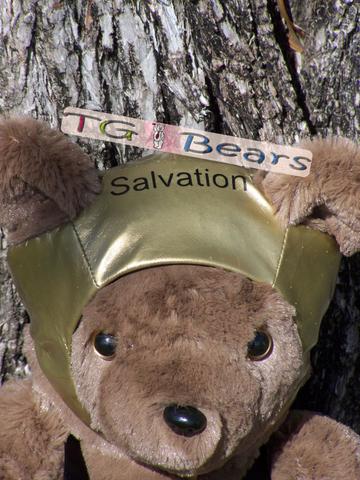 Also the shield of Faith and the sword of the Word of God.
Feet were shod with The Gospel of Peace.
And of course each bear had the child's name on the foot.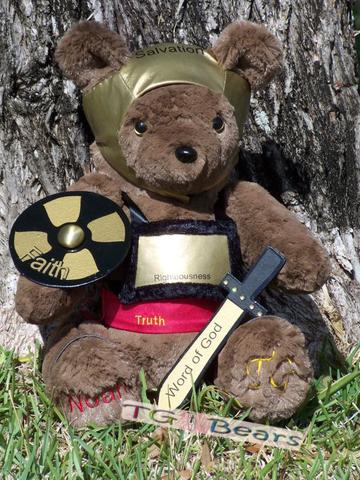 This was a challenging, but rewarding project to have the honor of doing.

Till next time

---
---