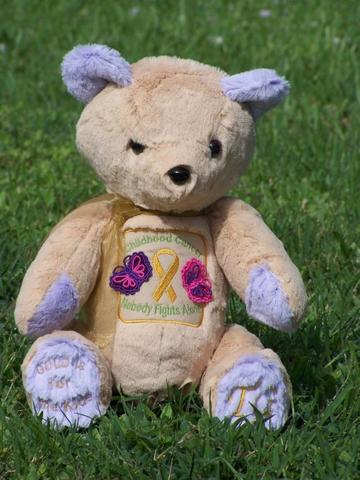 Audrianna | Teddy Bear designed for Childhood Cancer Awareness
Created in time for Childhood Cancer awareness month - September 2013, Audrianna Bear is an awareness bear made in honor of Audrianna Bartol who lost her fight with Neuroblastoma.
Audrianna Bear is 16 inches tall, has jointed arms and legs and safety eyes, nose and joints. Her golden fur is extremely soft and silky. She has a chest patch that shows how the child does not fight alone, the whole family is affected. But symbolizing the hope for a cure, the two butterflies, handmade in lace and thus adding a 3D, are added to the golden awareness ribbon.
---
We Also Recommend
---